Dare to go topless with CHARLIE
Cool and contemporary, these half rim frames will be your latest obsession.
Specifications
First Class Handmade Craftsmanship
Italian Mazzucchelli Acetate
Lightweight And Durable High Quality Metal
Semi Rimless Round Shape
Average Fit
Scratch Resistant Lenses
Anti-reflective Coating Lenses
Designed & Assembled In Montreal
All measurements are in mm (millimeters)
Semi-rimless sunglasses: Retro style personified
Combining luxury styling and exceptional quality, these sunglasses are as classic as they get.
Dare to go topless with CHARLIE. Cool and contemporary, these half rim frames will be your latest obsession.
Semi rimless glasses provide a sleek minimalism in a timeless and sophisticated look. Lightweight, simple, and still durable, this his and her profile showcases fine architectural lines in a less-is-more aesthetic. A smart style choice, these high-end frames prove that bookish is oh-so sexy. Available as classic readers, blue light readers, sun reader, transition readers, and sunglasses, we've got your eyes covered for every style with colorways in Black & Gold, Tortoise & Gold, and Clear & Silver. With gender-neutral styling just about everyone will love, you've just found your new favorite frames!
Constructed with first class handmade craftsmanship, this high-end frame is fashioned from luxury Italian Mazzucchelli acetate with shiny metal accentuation to give a dimensional flair. Metal temples provide the most comfortable fit available today in addition to unparalleled durability so you can rock your everyday style with ease. Our scratch resistant coated lenses offer a crystal clear vision that creates an exceptionally hard barrier to help protect your eyewear from occasional impacts and other often unavoidable incidents. Along with anti-reflective properties that reduce glare and increase optical clarity, these high performance eyeglasses keep up with every trend AND every lifestyle. 
Half Frame Sunglasses: Retro Style Personified
Half frame sunglasses are as classic as they get. By combining luxury styling with exceptional quality, performance, and comfort, these retro glasses are on par with the Hollywood action classics with unisex styling. This eye-catching look provides 100% UV protection to make sure you stay safe in the sun. The polarized lenses help reduce glare for even greater visual comfort and clarity whether running errands or hiking to a breathtaking sunrise summit. Achieve peak outdoor style with Black & Gold frames with Smoke lenses,, Tortoise & Gold frames with Brown lenses, and Clear & Silver frames with Smoke lenses.
Enjoy with your purchase
Valuable add-ons are included with every purchase. Each product comes with an upscale eyeglass case, a felt pouch, a micro-fiber cleaning cloth and a reusable tote bag.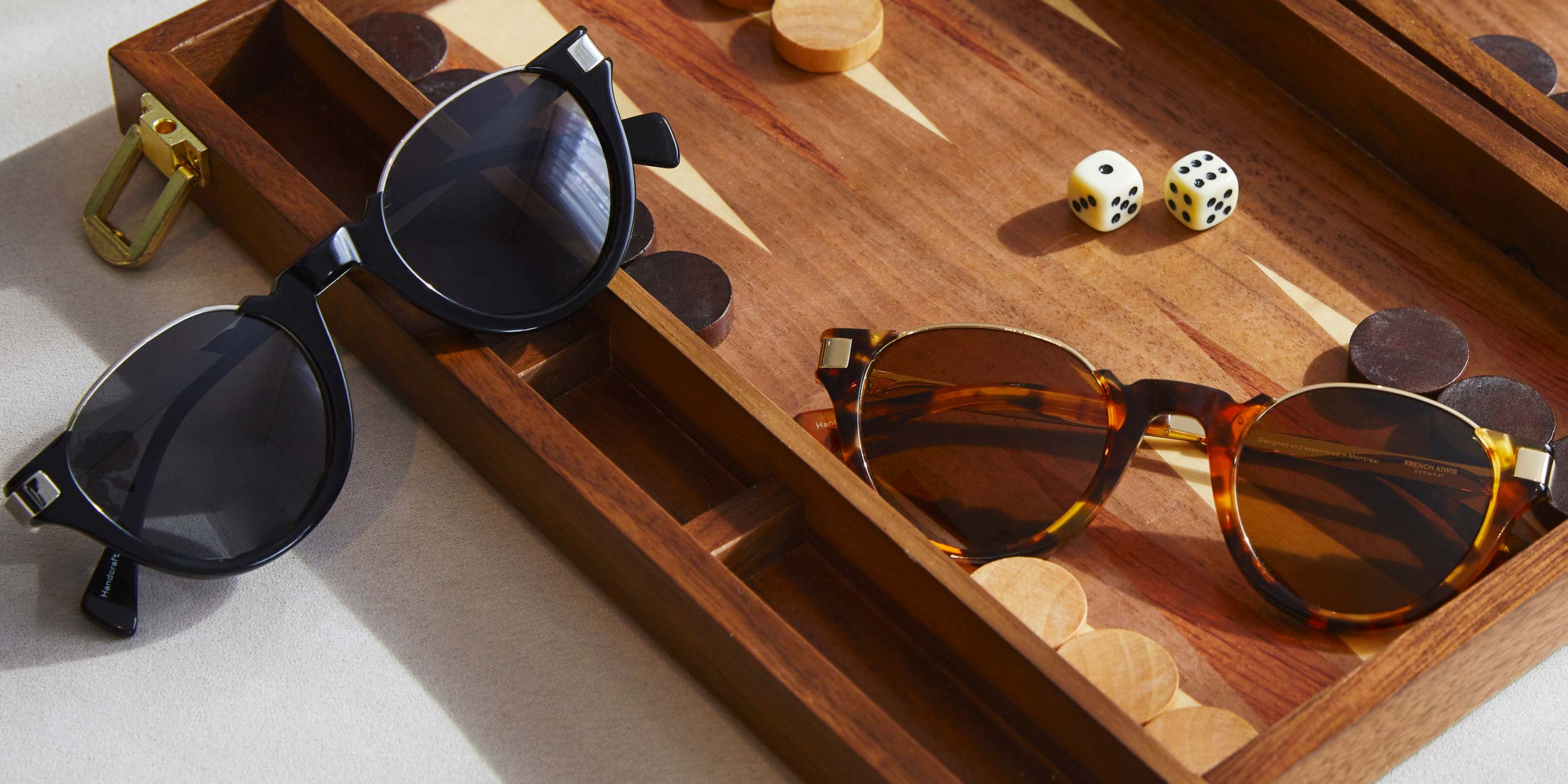 Black Charlie
Looks great on the face nice and sturdy holds well behind the ears and I get lots of compliments love them.