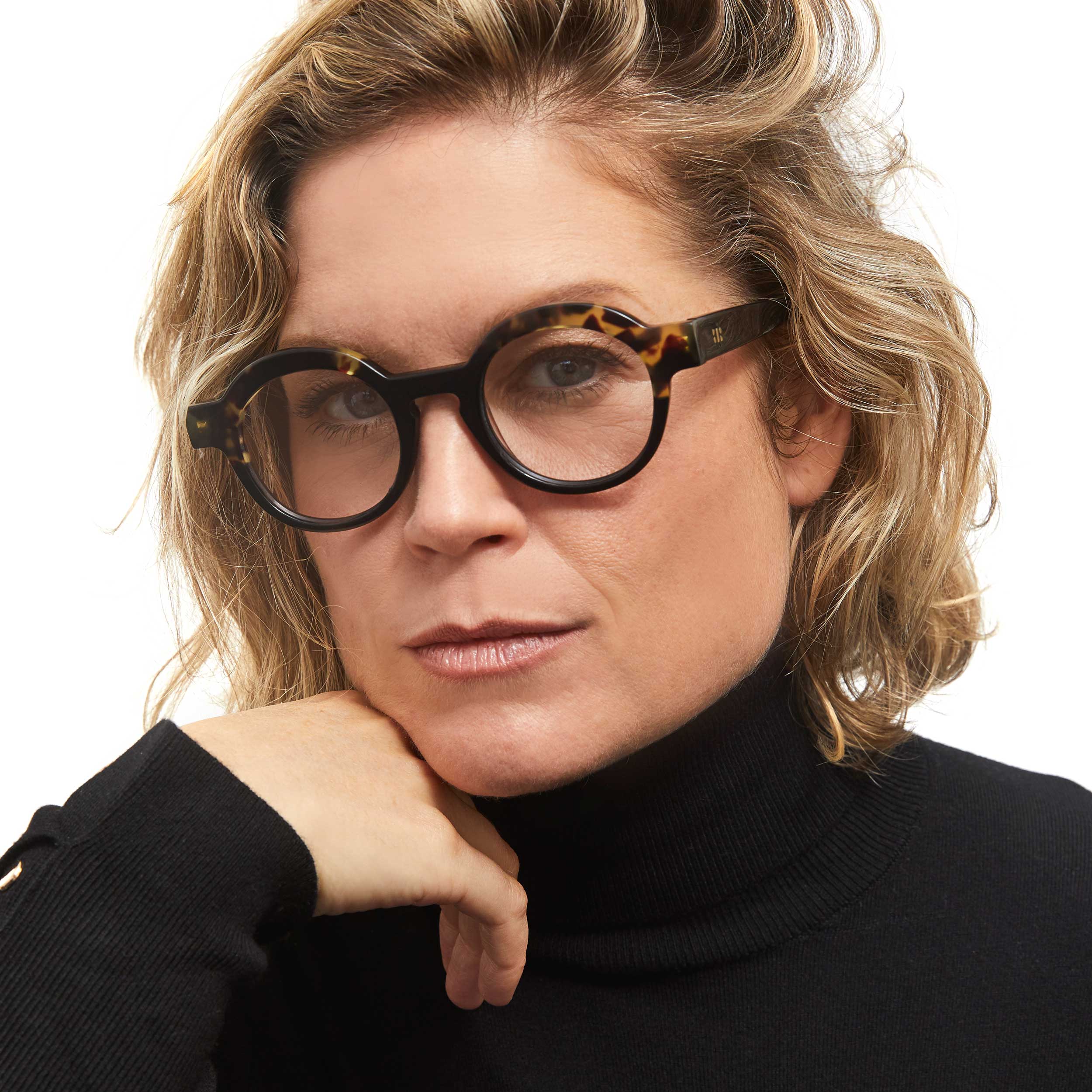 You won't be able to take your eyes off CHARLOTTE
The unique mix of mazzucchelli acetate combined with the retro round style makes these frames truly unforgettable.
Specifications
First Class Handmade Craftsmanship
Italian Mazzucchelli Acetate
Obe Flexible Hinges
Round Shape
Average Fit
Scratch Resistant Lenses
Anti-reflective Coating Lenses
Designed & Assembled In Montreal
All measurements are in mm (millimeters)
You won't be able to take your eyes off CHARLOTTE. The unique mix of Italian Mazzucchelli Acetate
combined with a sleek retro round style makes these frames truly unforgettable. These spunky women's glasses exude a sense of confidence rooted in intellectual appeal. Round-frame reading glasses and sunglasses are popular because they work with so many styles. From world leaders to rock stars, these frames have lived a long and influential style life with reputation that precedes them.
These full-rim eyeglasses feature a round frame made from lustrous, premium-grade acetate with durable OBE flex hinges that ward off nasty stretches to retain that comfortable, tailored fit.  A keyhole-style linear bridge adds vintage appeal with ergonomic sensibilities. This high end frame houses optical grade lenses with scratch resistant and anti-reflective coating, ensuring a long life for your new favorite pair of fashion frames. Designed and assembled in Montreal with first class handmade craftsmanship, this exceptional one-of-a-kind style is for the wearer who appreciates exceptional quality and a classic aesthetic. Our unparalleled craftsmanship makes these ultra-stylish glasses among the most comfortable on the market. Slip into the luxury for yourself with colorways that include Black & Tortoise, Midnight Marble, Black & Clear Pink, Orange & Tortoise, and Cyan & Light Tortoise. 
Women
 

Frames

 

That Will Never Go Out Of Style

Between working from home, checking your phone, and watching TV, time spent exposed to harmful high-energy light rays has become increasingly unavoidable. While it is likely not possible to steer clear of screens completely, our blue light blocking glasses will give you a high level of protection against eye strain, headaches, blurred vision, dry eyes, and even sleep disruptions from low melatonin production. Sport this stylish new look without putting your eyes in harm's way. These blue light blocking glasses are perfect for maintaining good eye health whether you're just surfing the internet or busy at work! This chic eyewear is optical quality, lightweight, and ultra-easy to clean.
Enjoy what's included
Valuable add-ons are included with every purchase. Each product comes with an upscale eyeglass case, a felt pouch, a micro-fiber cleaning cloth and a reusable tote bag.