Constance will cruise with you throughout all your outdoor activities
These wayfarer sunglasses are the perfect companion.
Specifications
First Class Handmade Craftsmanship
Italian Mazzucchelli Acetate
Obe Flexible Hinges
Wayfarer Shape
Wide Fit
Scratch Resistant Lenses
Anti-reflective Coating Lenses
Designed & Assembled In Montreal
All measurements are in mm (millimeters)
For the everyday explorer, our CONSTANCE wayfarer frames are the perfect companion.
With the clean acetate lines and strong silhouette, there is something special about these wayfarer frames that make them a true cult favorite. When you don a pair of wayfarer glasses, you'll feel the transformation almost instantly. It is as if they have this mystical power that takes over, upgrading your already stylish prestige with smooth, always-chic sophistication.
These timeless readers bestow their wide fit charm on the world with state-of-the-art materials comprised of artistic handcrafted quality. The look features sleek arms with comfortable OBE flexible hinges and a luxury Italian Mazzucchelli acetate with a rich multi-layered hue. Our innovative lens technology is designed to enhance your experience with scratch resistant and anti-reflective coating, designed and assembled in Montreal. This esteemed artisan vision harmoniously blends classic tailoring with today's fashion sensibilities so that you look your best whether lounging on the couch on a lazy Sunday morning perusing the New York Times or stepping out in that classic LBD for a romantic night out with that special someone.
High Performance Wayfarer Sunglasses
Timeless styling and a bold frame lend a cool, sophisticated aesthetic to these luxury sunglasses. If lightweight modern construction coupled with utmost comfort and everyday wearability is your goal, then these high-end unisex sunglasses are going to be your new favorites. These classic sunglasses will cruise with you throughout all your outdoor activities! These 100% UVA and UVB polarized or non-polarized lenses will work to neutralize harmful glare to keep your eyes safe and your vision clear. They are beneficial in protecting your eyes from blinding glare, including those from reflective surfaces like water (hello, cruise ship). Trendy and efficient, these high-quality shades are guaranteed to work with just about anything in your wardrobe. The frames come in the same classic colors as the readers, with complementing lenses: Black frames with Smoke lenses, Dark Tortoise with Brown lenses, Cognac with gradient Blue lenses, Clear with gradient Burgundy lenses, and Honey with Blue Mirrored lenses. Truly a look for all occasions!
Everything That's Included
Valuable add-ons are included with every purchase. Each product comes with an upscale eyeglass case, a felt pouch, a micro-fiber cleaning cloth and a reusable tote bag.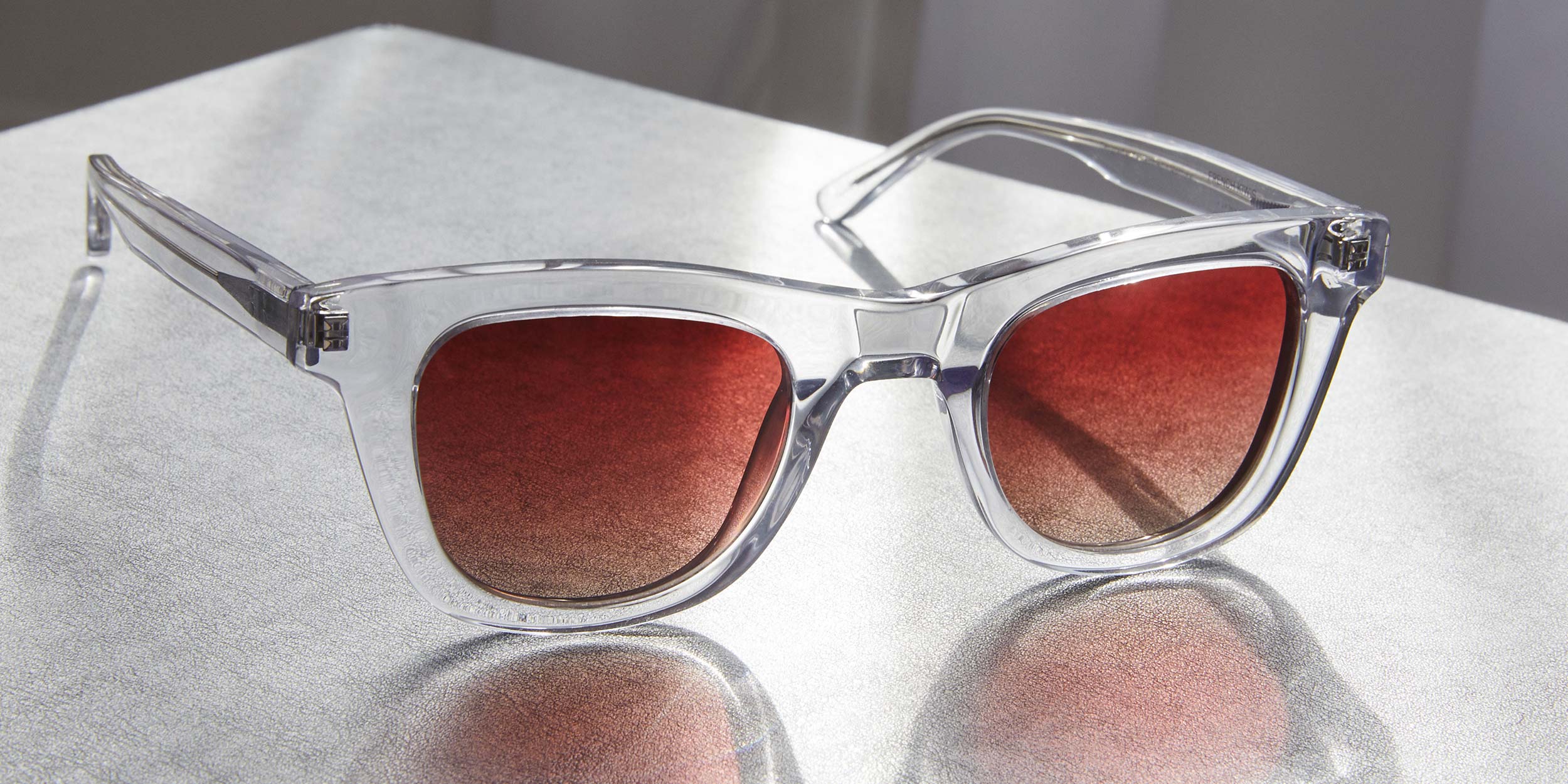 Classic, must-have sunglasses
These are amazing quality (better than "big" brands) and classic look. Everyone should own a pair of these. Great fit and exactly as pictured.
Amanda, Thank you so much for taking the time to write another amazing review! We are again truly humbled by it. And we agree 100% with you :)
Beautiful!!!!
High quality and exactly has the picture!!!
Love them ! Great quality for the price