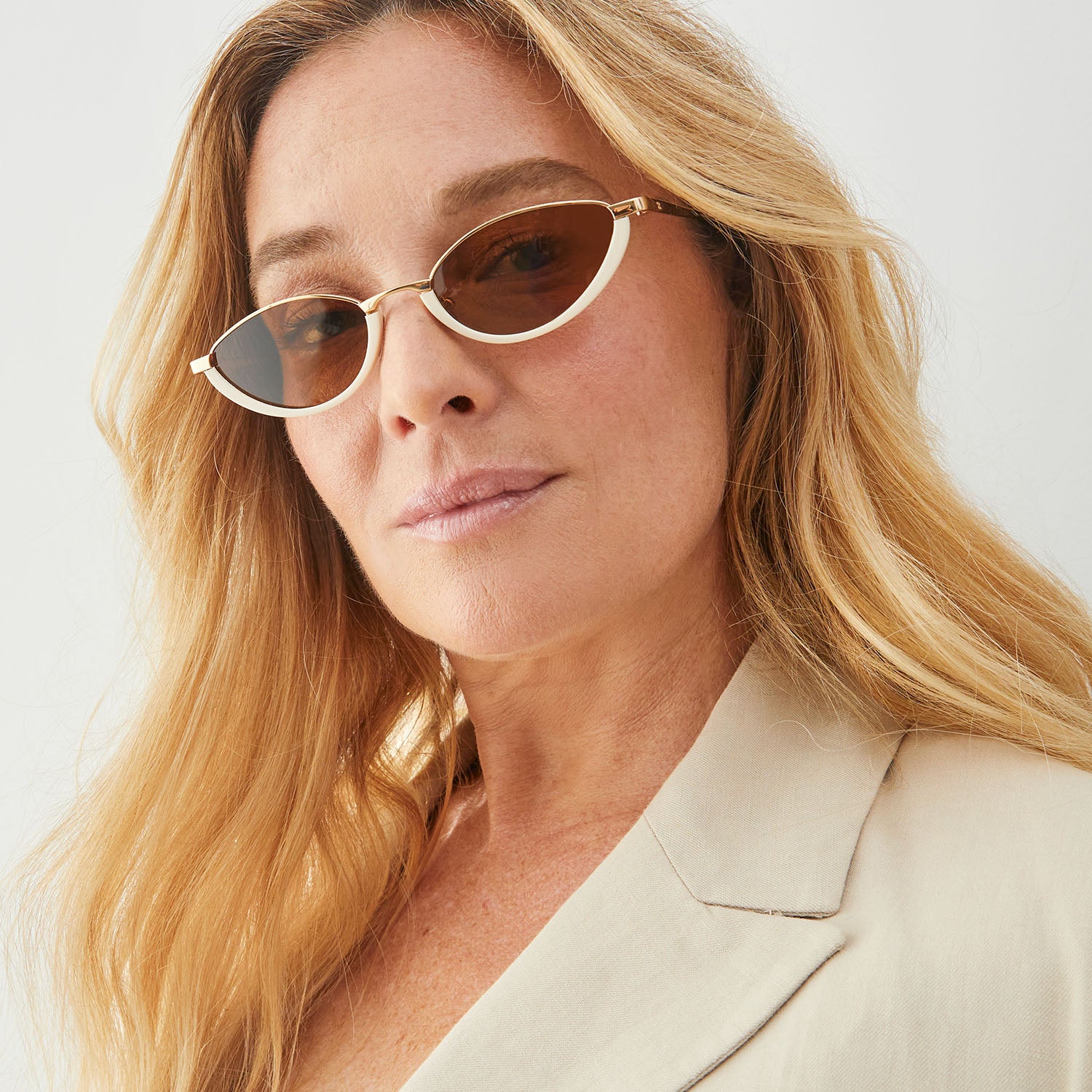 Elegant and retro.
Our JEANNE frames are a timeless take on an iconic silhouette
Specifications
First Class Handmade Craftsmanship
Italian Mazzucchelli Acetate
Lightweight & Durable High Quality Metal
Titanium Nosepads
Cat-Eye Shape
Average Fit
Scratch Resistant Lenses
Anti-reflective Coating Lenses
Designed & Assembled In Montreal
All measurements are in mm (millimeters)
Elegant and retro.
Our JEANNE frames are a timeless take on an iconic silhouette. These cat eye frames are the perfect accessory to bring your A-game to any occasion, even if it is just sitting pretty at home. A taste of Old Hollywood glamour blends eccentrically with modern sensibilities gives a bold personality to these women's glasses that are certain to garner plenty of compliments.
First class handmade craftsmanship define this pair of glasses made from the finest Italian Mazzucchelli acetate. A luxurious material, acetate is considered the gold standard for eyewear as it is more flexible, durable and wear-resistant than standard plastic frames. As a bonus, acetate is also hypoallergenic. Paired with OBE flexible hinges and titanium nose pads, this eyewear goes above and beyond to ensure you are comfortable. The scratch resistant and anti-reflective coats lenses add another level of protection, with an optical grade quality that prioritizes your vision. Choose from frames in colors of Black, Tortoise, and Cream. We offer a choice of options for this style, including readers, sun readers, blue light readers, transition readers,  blue light clear and non-prescription clear lenses.
Cat Eye Sunglasses for the Win
Edgy and ready to make a statement, these cat eye sunglasses for women exude confidence. The vintage look of these frames comes with a hearty dose of sass and they are primed to keep up with all of your outdoor adventures and the selfies to document them. Featuring 100% UV protection polarized lens protection, your eyes will be safeguarded from the sun's harmful rays. The full sun protection and minimized glare thanks to the polarized lenses means you can see clearly whether hitting the beach, skiing, boating, or driving. You'll even see clearly without the need to squint while enjoying the sunshine on the sidewalk cafe or a savoring a stroll along the boardwalk. These frames are also available in non polarized lenses. Chose from Black frames with a Smoke lens, Tortoise frames with a Green lens, and Cream frames with a Brown lens.
What's included with your purchase
Valuable add-ons are included with every purchase. Each product comes with an upscale eyeglass case, a felt pouch, a micro-fiber cleaning cloth and a reusable tote bag.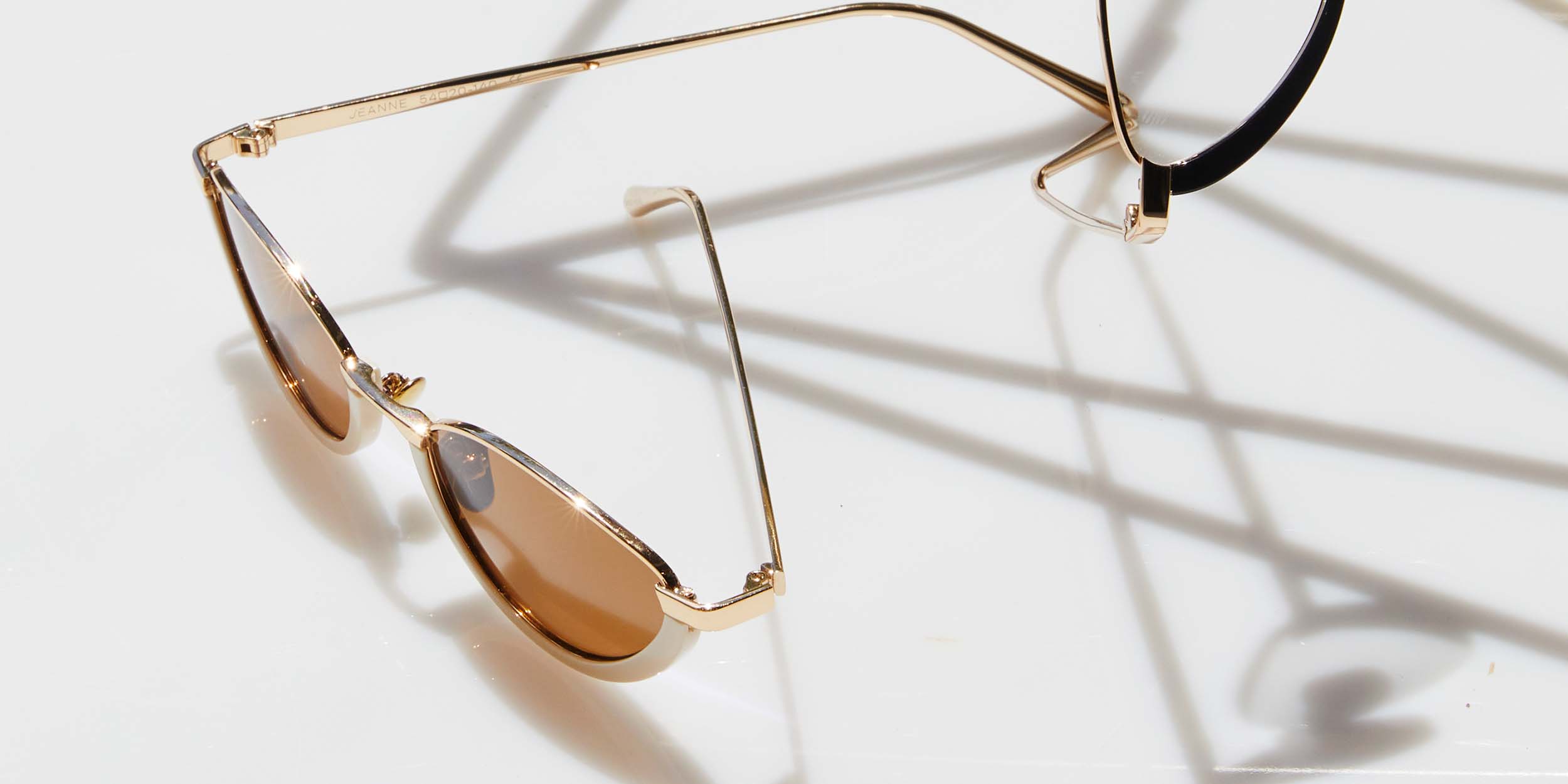 Tamara, thank you so much for taking the time to write a review! We're so happy to hear that you love your KIWIS and we're so grateful for your support! Hope to hear from you soon!
Jeanne sun
Though they are lovely they don't suit me. I wish there was a way to see how they fit before a purchase.
Diana, Thank you so much for taking the time to write a review. It is very unfortunate that style Jeanne doesn't fit you. However, please know that we offer a virtual try-on on our website. Please make sure to use it in the future to avoid ordering a frame that doesn't fit perfectly. Thank you!