Hey JUDE…
The perfect blend of comfort and style. Structured and supportive, these frames exude elegance with their twist on the wayfarer style.
Specifications
First Class Handmade Craftsmanship
Italian Mazzucchelli Acetate
Obe Flexible Hinges
Round Shape
Average Fit
Scratch Resistant Lenses
Anti-reflective Coating Lenses
Designed & Assembled In Montreal
All measurements are in mm (millimeters)
Fashion and comfort blend comfortably with these luxurious sunglasses
Showcasing a universally flattering look, this is exactly what you need in a pair of go-to shades.
A modern reflection of classic style, JUDE unisex reading glasses are a high-quality pair of spectacles that bring artisan craftsmanship to a bold new level.
Eyewear is not simply about function but finding a style that best matches your personality and tastes to ensure you look and feel your very best. Rest assured; you've got plenty of options when it comes to this sleek, retro style. These thick, daring acetate frames feature a round shape that complements the face, while the distinctive squared bridge imparts a unique structural aspect that also doubles to distribute weight evenly for enhanced comfort.
Fashion and comfort blend comfortably with these luxurious eyeglasses. The gold standard for frame material in eyewear, the Italian Mazzucchelli acetate exudes a purity of color for a modish vibe as well as assures superior frame integrity. Designed and assembled in Montreal, the first-class handmade craftsmanship of these reading frames boasts a design optimized to hold up to everyday use. The OBE flexible hinges are top-of-the-line, with a super flexible, unbreakable performance that allows for maximum comfortability and peak peace of mind.
A Luxe Look for Every Sunny Day 
Available in Black, Cognac, Honey, Honey Tortoise, and Clear, these frames are the answer for those looking for the perfect fashionable pair of sunglasses. 
Showcasing a universally flattering look, this is exactly what you need in a pair of go-to shades. No matter which color you choose, the look of these sunglasses is so versatile, you'll find they complement any piece in your wardrobe. Choose our sleek black lenses with smoke lenses; our cognac with brown lenses; honey with sporty blue mirror lenses; honey tortoise with burgundy gradient lenses; or opt for a clear frame with gradient blue lenses for that takes retro style into modern times. With 100% UVA and UVB polarized or non-polarized lenses, you can rock your style in protected confidence.
What's included with your purchase
Valuable add-ons are included with every purchase. Each product comes with an upscale eyeglass case, a felt pouch, a micro-fiber cleaning cloth and a reusable tote bag.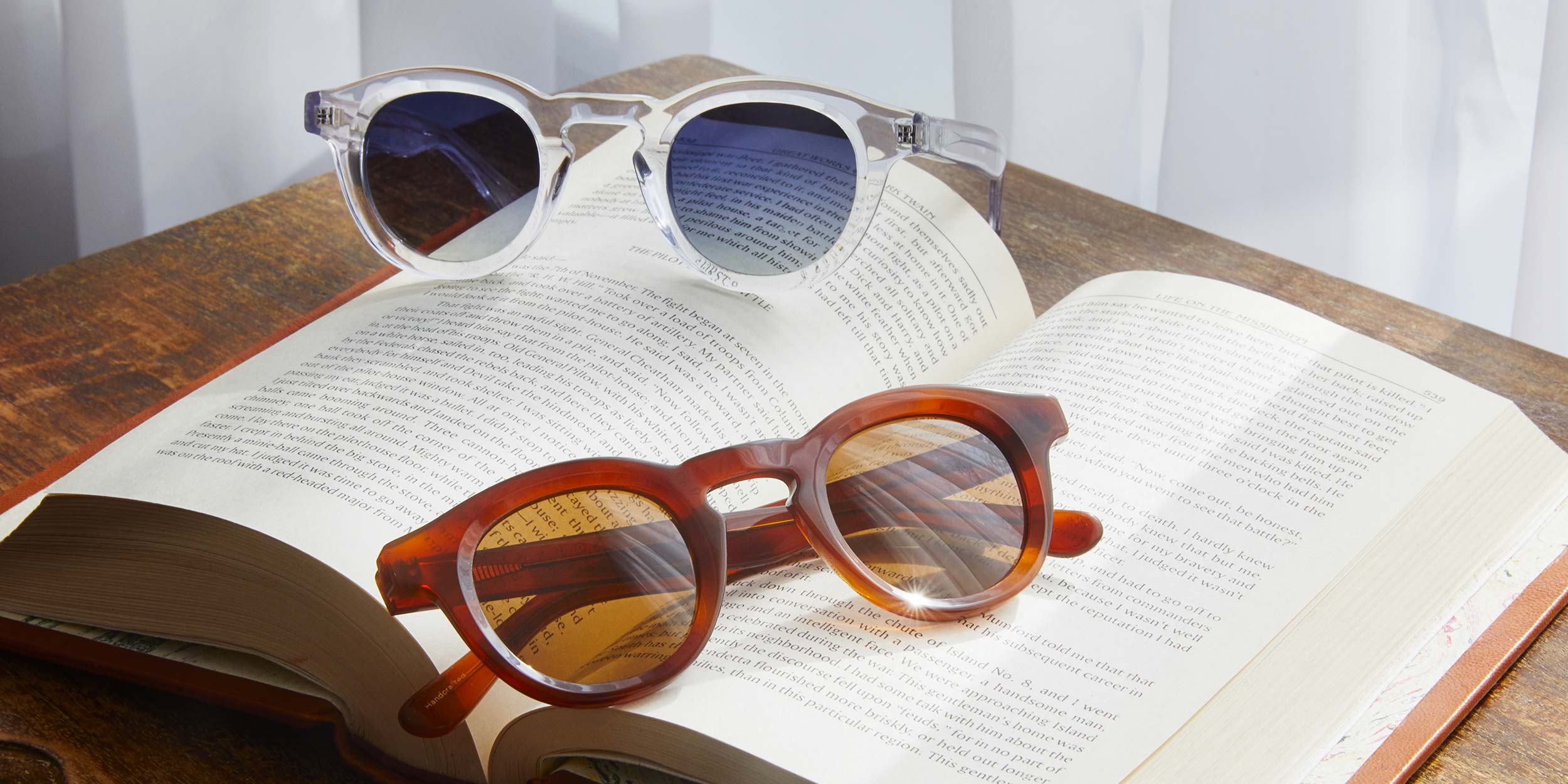 Awesome glasses and service
Very comfortable and stylish. Great service and awesome staff
Great look, terrific value, outstanding quality.
So great, I bought a 2nd pair in another color 5 days later.
Jude Sun Honey
Haven't received product yet but having once sold eyewear for a living I find I have a very European style preference, not easily available for men in NZ. These frames have a more sophisticated styling than say American sporty styles that are more available for men in this country. There is also a distinct difference in fashion eyewear frame styles vis a vis Italian and French frames.
Personally I prefer the French styling which I can see 🤨 ( pun unintended) evident in the FrenchKiwi brand.
However I do appreciate the styling and crystal lenses available in the Persol range.
Great Glasses!
The quality of the frame is really good, and the shape fits me perfectly!