Effortlessy capture that timeless glamour in these luxurious sunglasses
These glasses blend style and comfort perfectly with their thick, high-quality acetate frames.
Specifications
First Class Handmade Craftsmanship
Italian Mazzucchelli Acetate
Obe Flexible Hinges
Square Cat Eye Shape
Wide Fit
Scratch Resistant Lenses
Anti-reflective Coating Lenses
Designed & Assembled In Montreal
All measurements are in mm (millimeters)
Stand tall and stand out in YSÉE. Few accessories give off the same mid-century flair as iconic cat-eye frames.
The cat-eye silhouette just seems to effortlessly capture that timeless Old Hollywood glamour that is so casually bold. These luxury women's eyeglasses blend this posh 1950s style with modern comfort, resulting in sleek angles and a squared frame handmade from thick, best-in-quality Italian Mazzucchelli acetate.
Take bookish to geek-chic with the revolutionary style of these women's glasses. Mixing trendy with handmade craftsmanship, the acetate frames lend their outstanding durability and quality with features that include OBE flex hinges that resist bending and give a comfortable, adjustable fit. The lenses are scratch resistant and are coated with anti-reflective properties so you can enjoy your everyday activities without worry. Designed and assembled in Montreal, you can be assured that these glasses are top-of-the-line and built to last.
Remarkably lightweight and incredibly durable, all while assuring an optimal fit for any head size or shape, you can go forward in confidence with chin raised high. We have already thought of everything.
Sun Savvy Sunglasses
Offering up an artistic appeal, the sassy design of these vintage square frames come in striking color choices including Black with smoke lenses, Tortoise with brown lenses, Rosé with gradient burgundy lenses, Honey with smoke lenses and Clear with smoke lenses as well. Ideal for bright and sunny conditions, our sunglasses offer the same impeccable quality craftsmanship as the readers, but with 100% UVA and UVB polarized or non-polarized lenses. Each frame offers a unique lens color to complement the frame, assuring your fashion needs are met just as if your personal shopper picked them out for you themselves. Look your best while enjoying the best performance protection from harmful rays whether lunching at your favorite bistro or kicking back on the beach with your e-reader. You deserve it.
Included with your purchase
Valuable add-ons are included with every purchase. Each product comes with an upscale eyeglass case, a felt pouch, a micro-fiber cleaning cloth and a reusable tote bag.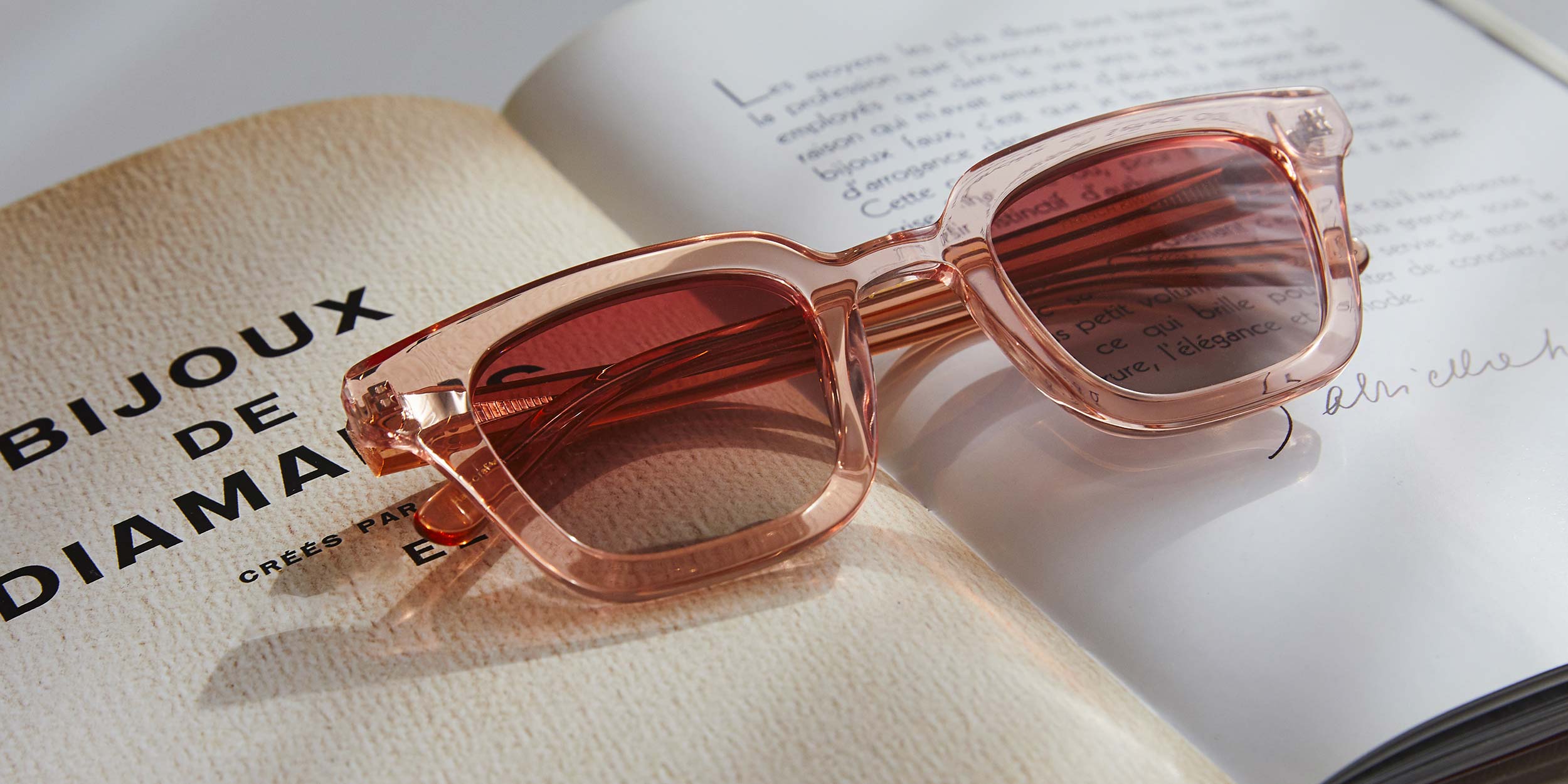 Cool glasses
Great choice of frames at very reasonable prices.
Excellent customer service to help in choice of glasses.Prescription lenses ready in 24 hours.
This is my third purchase of French Kiwis;I will definitely come back for more in other models of sunglasses.
Best look
I love these glasses
They are so trendy and comfortable
Thank u!
Great attention and advice.
Beautiful glasses!
Not the right fit
I am giving 4 stars because the quality is very good and the packaging is excellent. But these were too big for my face. Also, the return process, due to the fact that this is a Canadian company is a bit cumbersome.
Let the Sun Shine!
My Ysée Sun Rosé sunnies are top quality, trendy & stylish! Love! Love! Love!